DOWNLOAD FOR FREE TODAY
Incoterms® 2020 Rules
Understanding Incoterms® is a critical element for every importer and exporter in order to avoid unforeseen risks and confusion. We're dedicated to providing you with support and information to help you manage these risks in your supply chain.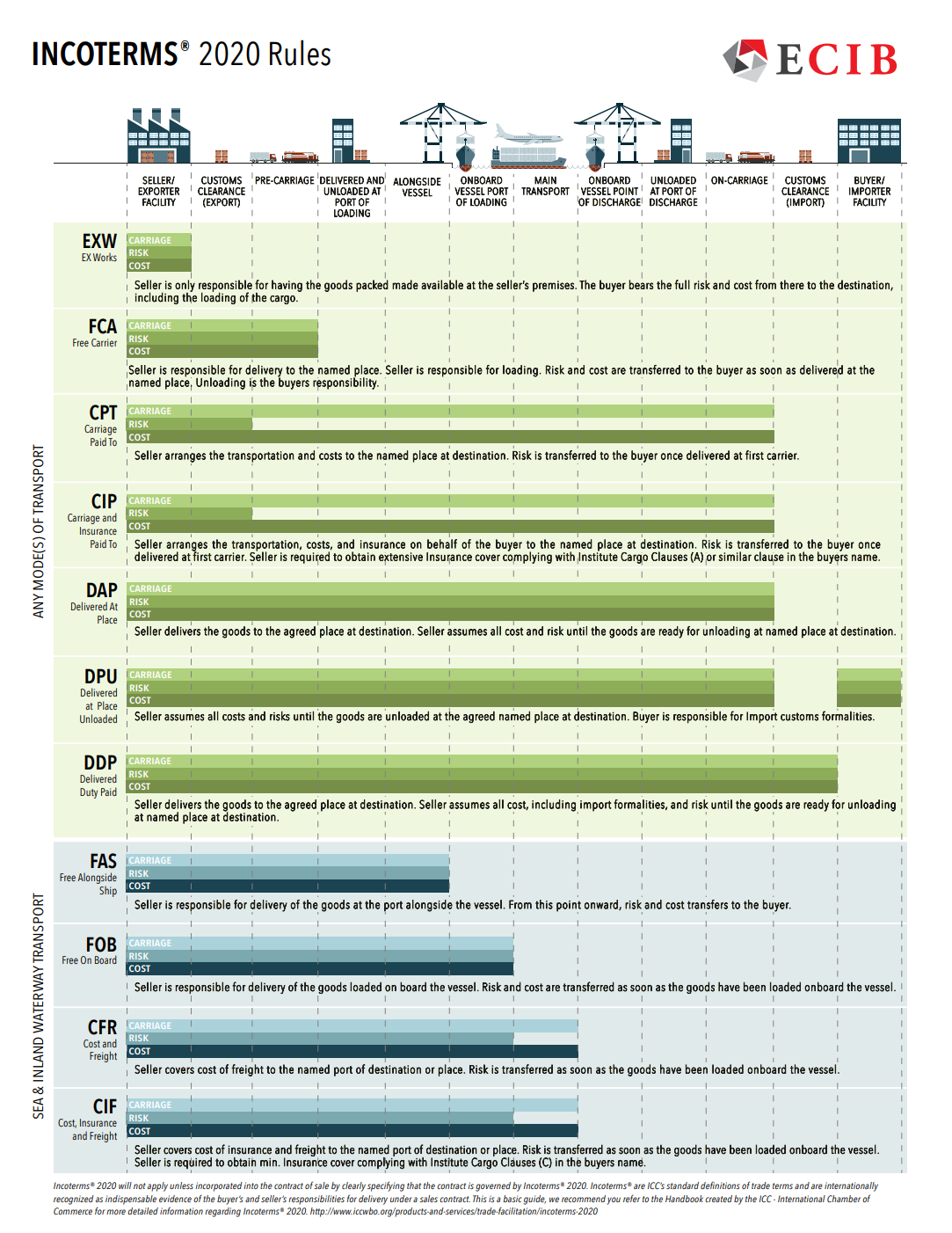 Get your copy today.
Just enter your info below and this PDF is all yours.