DOWNLOAD FOR FREE TODAY
Expeditors Cargo Insurance Brokers
ECIB is a wholly-owned subsidiary of Expeditors. We are a global, independently licensed property and casualty cargo insurance brokerage operation, providing specialized logistics insurance brokerage, claims management services, supply chain security consultation, and supply chain risk and loss control services.
What's covered:
A dedicated approach

Our philosophy on cargo claims

Features and benefits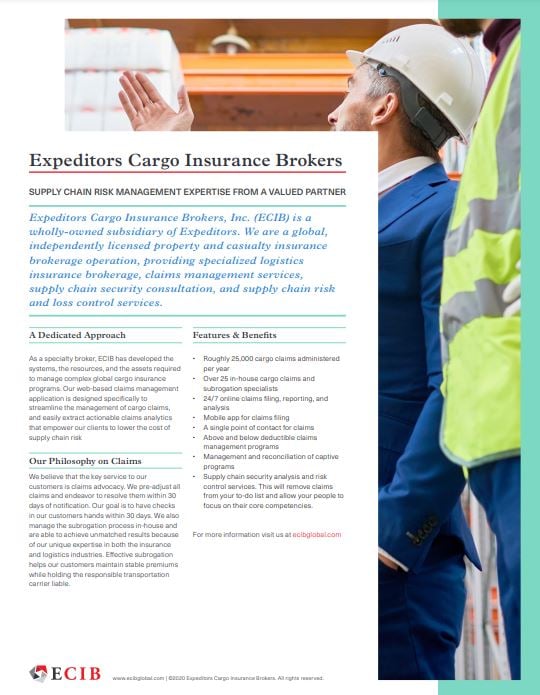 Get your copy today.
Just enter your info below and this PDF is all yours.