DOWNLOAD FOR FREE TODAY
Introducing the First Mobile App for Cargo Claims
With ECIB's cargo claim app, submit a claim at the moment damage or loss is discovered, instead of putting it off for later. This gets your claim into the hands of an ECIB professional quickly and efficiently.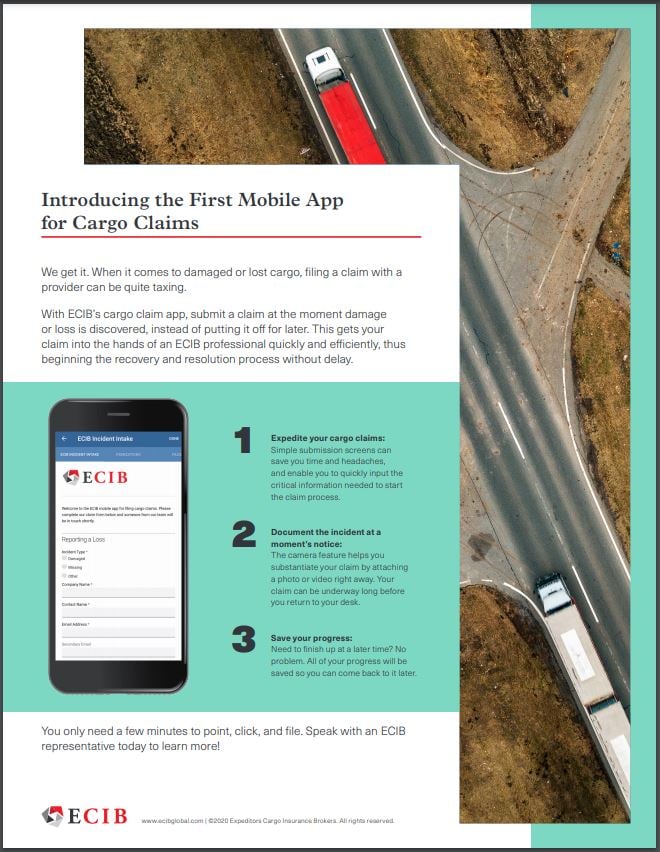 Get your copy today.
Just enter your info below and this PDF is all yours.