DOWNLOAD FOR FREE TODAY
ECIB Claims Management Flyer
Risk managers often lack the time or resources to focus on cargo claims. This means money goes unclaimed, and loss trends go unnoticed. See how our dedicated team can maximize recovery and provide visibility to issues in your supply chain.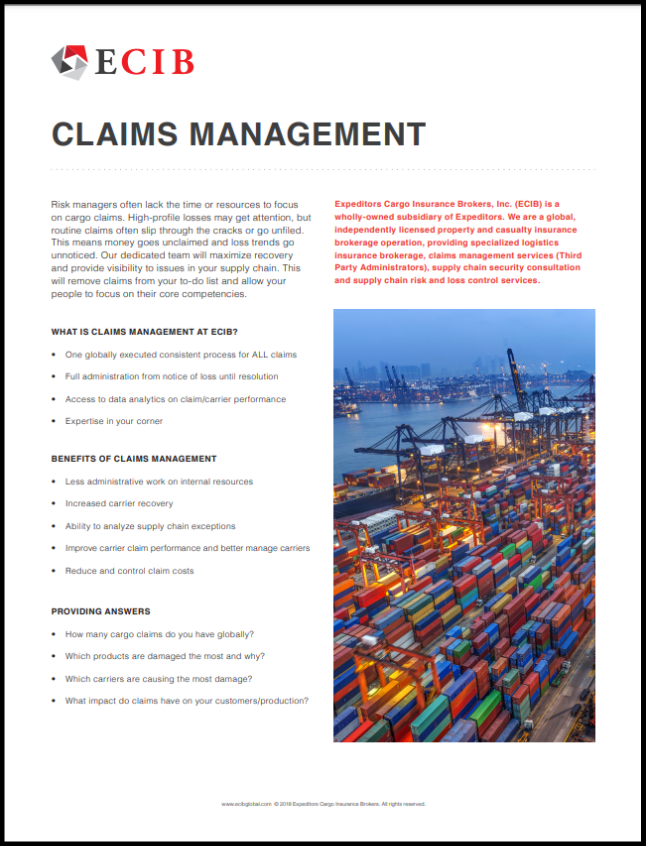 Get your copy today.
Just enter your info below and this PDF is all yours.