DOWNLOAD FOR FREE TODAY
ECIB Cargo Insurance Services Flyer
ECIB provides innovative, logistics-focused risk management solutions through a data-driven approach to cargo insurance and cargo claims, in-house expertise, and superior service that enables our clients to manage the risks in their supply chain better. Check out all our services.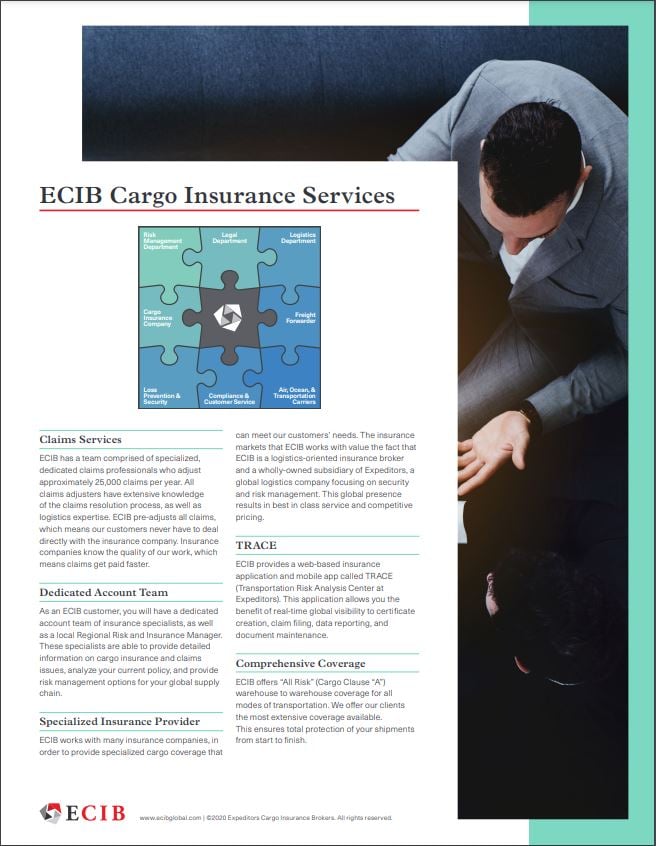 Get your copy today.
Just enter your info below and this PDF is all yours.