DOWNLOAD FOR FREE TODAY
Carrier Liability vs. All-Risk Cargo Insurance Flyer
During uncertain times, it is even more vital to understand the limitations of your carrier's legal liability policy. This determines the extent to which a carrier is responsible for loss or damage to goods in transit. Discover what's protected and what's not.
What's covered:
What is carrier liability?

What is all-risk insurance?

Liability vs. insurance example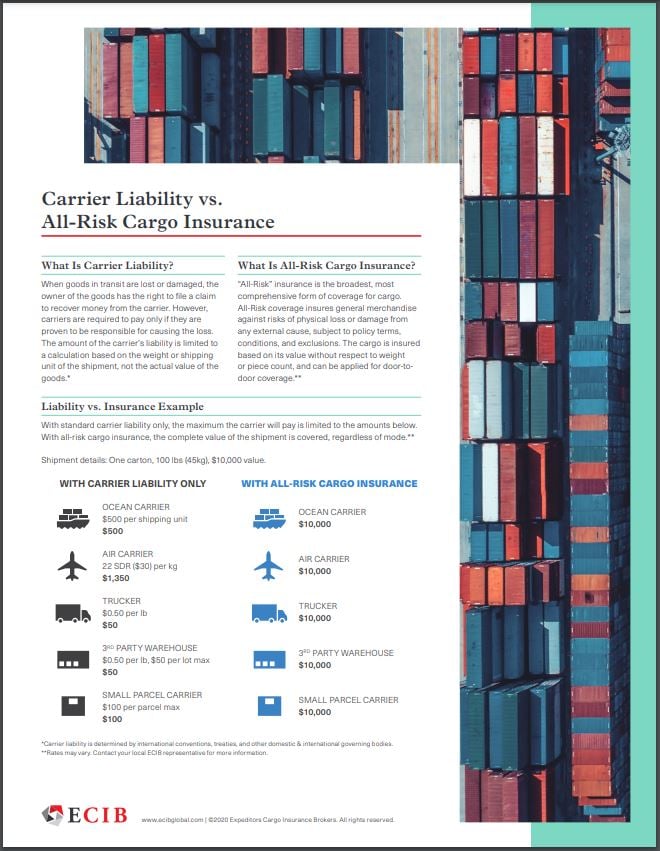 Get your copy today.
Just enter your info below and this PDF is all yours.